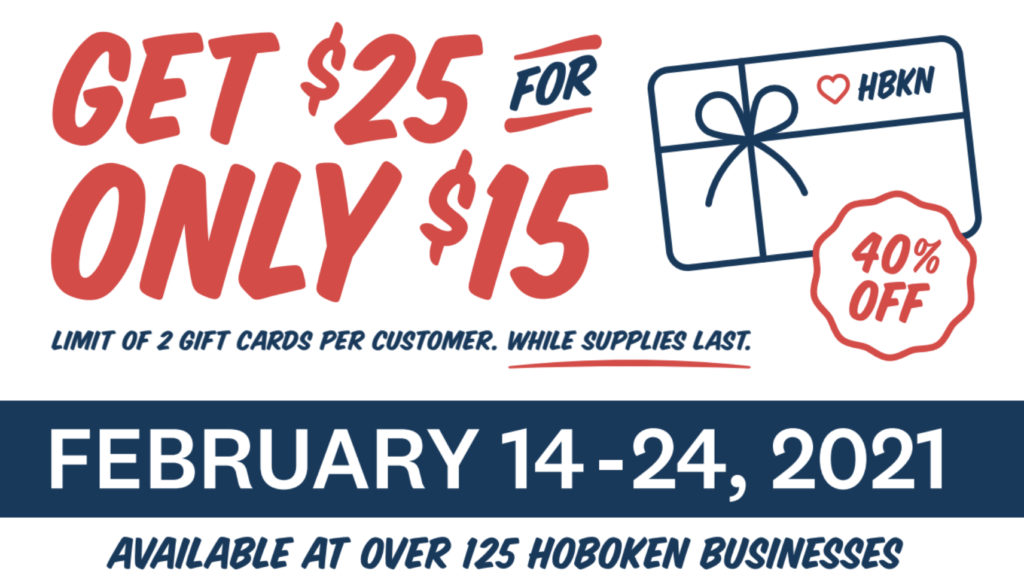 The Hoboken Business Alliance is continuing to support Hoboken's small business community with the "Share The Love" Gift Card program!
To purchase $25 gift cards for only $15 dollars, visit any of the participating locations during business hours from Feb. 14 – 24, while supplies last.
For more information on the Gift Card Program and a full list of this year's participating businesses, visit http://hobokenbusinessalliance.com/share-the-love or follow Hoboken Business Alliance on Instagram, Facebook, and Twitter.